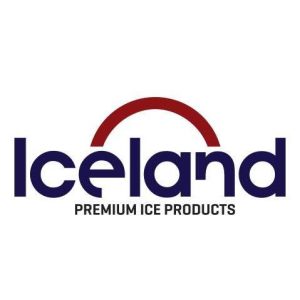 What's the one thing you always need for a celebration? Ice. Iceland Distributors Limited, located at Lot 17B at e TecK's O'Meara Industrial Estate boasts of manufacturing and distributing premium ice products that are 100% clean!
In order to maintain the highest standard of ice supply in the country, Iceland operates an automated four stage filtration system which includes duplex carbon filtration; media filtration; water softening and ultra violet sterilisation. These processes ensure that the water used in the ice manufacturing process is three key things that they consumer desires: tasteless, colourless, and odorless.
Iceland also attests that its use of automated heal seal technology for packaging means that no bag of ice is ever touched by human hands. With the philosophy that "ice is food" engraved into everything they do, Iceland advises its customers to "build your drinks from clean ice."
In fact, the focus on safety, quality and presentation of their products has led Iceland to ensure that it remains on the cutting edge of the industry, by becoming a member of the International Packaged Ice Association (IPIA). Additionally, their operations are frequently audited to ensure that they are compliant with the most stringent of health and safety standards, among other things.
This standard is also felt in their transport operations, as Iceland's ice is loaded on to temperature controlled delivery vehicles for delivery to customers daily. All ice is kept at optimum temperature during transport, ensuring that the product remains solid and loose for easier use and consumption.
With the customer's convenience in mind, Iceland Distributors is open 24/7, 365 days a year and can be reached via the hotline +1(868) 688-4423. They also incorporated grab and go handle bags in four sizes which are a quick and convenient way to ensure customers have the coolest celebration.
10lb Bag:
The most common size bag of ice, this is the type of handle bag you can get at your local supermarket, convenience store, gas station, mini mart and the likes.
20lb Bag:
Known to our customers as "d BIG BAG", this bag is most commonly used when the need arises for more than one bag of ice. It also has a handle and is available by special order or on request.
80lb Bag:
This is a bulk bag of party ice used most commonly by the party, event and industrial/commercial customers.
80lb Bag (crushed ice):
This is a bulk bag of crushed ice used most commonly by the customers in the fisheries and poultry farming industry. This bag is also used by event customers for cooling drinks.
Citizens may also be familiar with the 100% Fat Boy brand which Iceland distributes nationwide. This yummy and pure coconut water comes in 500mL and 2L bottles which is great chilled with ice from Iceland.
e TecK is proud of Iceland Distributors Limited, and the unique space they have carved out for themselves in the fields of packaged ice, mobile ice storage, ice sculpture and carving blocks, and the 100% Fat Boy coconut brand!
Visit their website by clicking here to learn more.