Sponsorship of Students to Seminar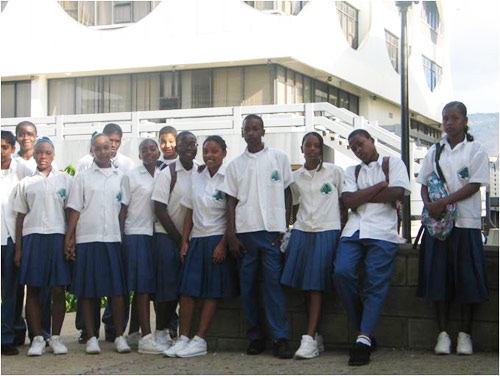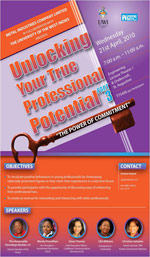 Twenty students of the Coryal Secondary School were sponsored by e TecK to attend the Metal Industries Company's Breakfast Seminar "Un-locking Your True Professional Potential" at the University of the West Indies on 21April, 2010.
The theme of the Seminar was "The Power of Commitment", which was held in commemoration of Administrative Professionals' Week. Students were privy to stories by leading female professionals including Mrs. Dawn Thomas, Chief Executive Officer at Caribbean Communications Network, Mrs. Lilla Williams, Entrepreneur, Ms. Wendy Fitzwilliam, Vice President of Investment Promotions at e TecK, Mrs. Christine Sahadeo, Former Minister of Finance, and The Honourable Pennelope Beckles, (Former) Deputy Speaker of the House of Representatives.