Evolving TecKnologies and Enterprise Development (eTecK), along with Hilton Trinidad and Conference Centre joined in with the rest of the nation in sending hurricane aid to Dominica. Both companies contributed to TCL Group in Phase 1 of their Hurricane Relief Drive by donating non-perishable items along with furniture.
e TecK co-ordinated an internal campaign, where staff donated canned foods, toiletries and baby care items.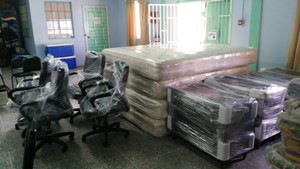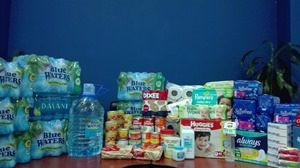 Hilton donated some of its unused furniture such as mattresses, chairs and bedside tables. Together, these items were transported free of charge by Dynamic's Transport to Readymix's and Trinidad Cement Limited's compounds, to be shipped to Dominica.
e TecK and Hilton would like to extend heartfelt thanks to all those who donated and assisted toward this cause. A special thank you goes out to the TCL Group for providing the opportunity to be part of their relief efforts to Dominica.