Board of Directors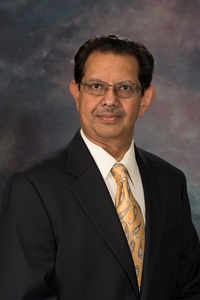 Mr. Imtiaz A. Ahamad
Chairman
Mr. Ahamad was appointed Chief Executive Officer of Southern Sales & Service Company Limited in 2003; a position which he currently holds. He has over 20 years of experience and is well-versed in areas such as Strategic and Business Planning, Negotiations and Operations, Brand Marketing and Stakeholder Management. In addition to being on the Board of Southern Sales & Service Company Limited, he also serves on the Boards of CIC Insurance Brokers, Guardian General Insurance Limited, Guardian Holdings Limited, South Vino Limited and Universal Investments Limited, among others. He previously held the position of Chairman at the South West Regional Health Authority.
Mr. Ahamad is also very active in areas outside of business. He is involved with the Rotary Club of San Fernando, Presentation College San Fernando Past Students Association, and the Prince Albert Street Mosque. He is active in the sport of horse racing and is an avid cricket fan and supporter of the West Indies Cricket Team.
Mr. Ahamad's philosophy includes the utilization of his education and many years of experience in business to foster continuous growth and sustainable development. He graduated from York University, Toronto, Canada, with a Bachelor of Arts-Honours Degree in Economics.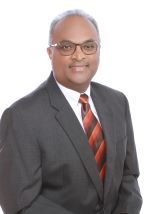 Mr. Robert C. Green
Deputy Chairman
Mr. Robert Green is the Managing Director / Chief Executive Officer of Trinidad and Tobago Mortgage Finance Company Limited and has over 35 years of experience in the mortgage finance industry, having begun his career at the Home Mortgage Bank in several senior management positions.
He is an industry resource of knowledge, with experience in Strategy and Policy formulation, Operations Management, Finance and Capital Markets, Human Resource Management, Marketing and Public Relations, Safety and Health, Enterprise Risk Management and Information Technology.
Mr. Green serves as a member of the Advisory Board of the Faculty of Social Sciences at the University of the West Indies – St. Augustine Campus. He was a former Chairman of the Environmental Management Authority and member of the Management Committee of the National Academy for the Performing Arts. He was a member of Government appointed committees in the areas of housing development and tourism development.
Mr. Green is a graduate of the University of Western Ontario, with a Bachelor of Arts degree in Economics and holds a Master of Business Administration degree from the University of the West Indies, Institute of Business.
He is a Rotarian with the Rotary Club of Diego Martin in which he held the positions of President and Treasurer. He is an avid golfer and contributed to the development of the sport in Trinidad and Tobago, in various positions, both at the Club and National levels.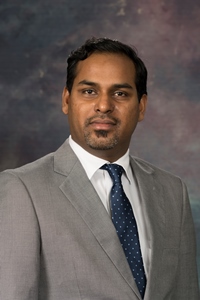 Mr. Randall Karim
Mr. Karim has over twenty years senior technical and executive management experience in the public sector. He holds a Bachelor of Science Degree in Economics and Management (Double Major); a Master of Science Degree in Economics and a Master of Business Administration (with Distinction) from the University of the West Indies. He also holds a Bachelor of Laws (LLB) Degree from the University of London and Postgraduate Legal Practice Diploma (LPC) from De Montfort University, Leicester in the UK (with Distinction). He is a certified Project Management Professional (P.M.P.) and has completed the Executive Education Program in the Practice of Trade Policy at the John F. Kennedy School of Government at Harvard University, USA.
Mr. Karim is an Attorney at Law and has served on several Cabinet appointed Committees and on the Board of Directors of State agencies tasked with implementing trade and investment-related policies for Trinidad and Tobago.
Mr. Karim has served in the Ministry of Trade and Industry (MTI) since 2003 in several capacities including as Trade Specialist; Director of Policy and Strategy; Director, Strategy, Business Facilitation and Programme Management; and Chief Technical and Operations Advisor.
He was appointed Deputy Permanent Secretary assigned to the Ministry of Trade and Industry in January 2023 and provides technical and executive managerial support to the Permanent Secretary.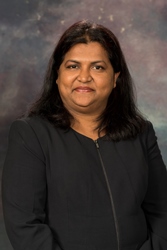 Mrs. Judy Beepath Ramjohn
Mrs. Beepath Ramjohn has a MSc. (with distinction) in Port and Maritime Management, from the University of the West Indies via the Author Lok Jack Graduate School and Business Management Qualifications from the Association of Business Executives.
Mrs. Ramjohn is employed with the Point Lisas Industrial Port Development Corporation Limited as the Manager, Estate and Facilities, a post she has held since 2009. Prior to this she held the post of Assistant Estate Manager. Mrs. Ramjohn has a wide range of knowledge and experience in the management of industrial real estate, given her 23 plus years in this field.
She is also serves on the extended Board of Directors for the Couva Point Lisas Chamber of Industry and Commerce and has held various other board positions in this entity, namely Market Relations Executive and Secretary to the Board.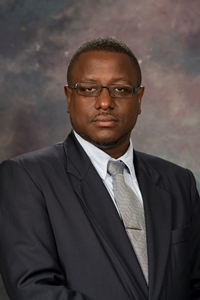 Mr. Eric Lewis
Eric Lewis is a Civil Engineer specializing in the design of building structures and the assessment and retrofitting of structures to withstand seismic events. He practices mainly in the Caribbean.
He was awarded his MSc. (with Distinction) from the University of the West Indies with Structural Retrofitting of traditional Building Structures for Seismic Events as his special area of research. During his post graduate studies, he also was awarded "The Leonard Prize for Construction Project Management," 'The NIPDEC Prize for Human Resources and Industrial Relations in Construction," The Trintoplan Prize for Infrastructure Planning and Construction" and "The Harricrete Prize for Construction Materials."
His engineering career has included assignments with Watson Construction Management Company Ltd at the construction of the head office building of BPTT, the largest oil and gas company in Trinidad and Tobago; Yorke Structures Ltd., one of the major steel fabrication companies which operates throughout the Caribbean and Selwyn Vidale and Associates Ltd. where he was posted on the Construction of the National Library Building of Trinidad and Tobago. Currently, Mr. Lewis is the Managing Director of Lauriston Lewis Associates Ltd., a Consulting Engineering firm founded in 1970 with an excellent history of projects successfully completed throughout the Caribbean and Guyana.
He is also a Chartered Engineer, a member of the Institution of Structural Engineers (M.I. Struct. E), and serves on the Group Committee of the I.Struc.E Caribbean Regional Group. He is currently the Chairman.
Mr. Lewis' special interests are in the fields of structural repair of all forms of building damage, design management to achieve seamless architectural and complex structural design integration for seismic and wind effects , process analysis of design office activities to develop systemization of the design process. He devotes much of his time to the education of Engineers as he sees this as a cornerstone to the overall long-term development of the design process and by extension, the profession.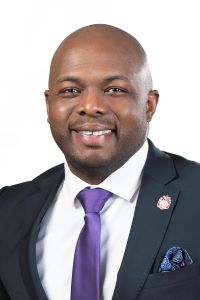 Mr. Roger Anthony Roach

Roger Roach is the Founder and Chief Executive Officer of Lazuri Apparel Limited, the leading manufacturer and exporter of commercial and industrial work wear.
Mr. Roach is passionate about the wholistic development of the Manufacturing Sector in Trinidad and Tobago. He was re-elected to the TTMA Board of Directors in April 2023 and currently holds the office of President.
He is the Chairman of Export Centres Company Limited (ECCL) and serves as a Director on the Boards of Evolving Technologies and Enterprise Development Company Limited (e Teck) and Vanguard Hotel Limited.
He is the former Chief Executive Officer of Langston Roach Industries Limited and Managing Director of ANSA Coatings Limited.
Mr. Roach holds a BSc. in Economics & Management and a Post Graduate Diploma in Corporate and Commercial Law from the University of the West Indies, as well as an International Master of Business Administration (MBA) from the UWI Arthur Lok Jack School of Business where he specialised in International Marketing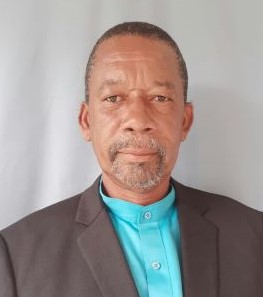 Mr. Kamau Akili

Mr. Kamau Akili is a former teacher and school administrator. He holds a Bachelors of Education Management and Administration (First Class Honours) from the University of the West Indies. He has held the positions of Executive Director Environment Tobago, Rural Development Coordinator at the Tobago House of Assembly and Talk Show Host at Radio Tambrin – 92.7 FM. He is also a sustainable development consultant.
Mr. Akili is currently the Chairman of the Eco-Industrial Development Company of Tobago (E-IDCOT) Ltd.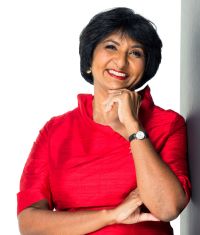 Ms. Dawn Seepersad

Ms. Dawn Seepersad is an Attorney-at- Law with over 30 years of experience in banking, insurance and commercial law, Corporate Governance, legal and business management and administration. She is also a Chartered Corporate Secretary.
Her career portfolio includes the position of General Counsel and Corporate Secretary at an international bank and Assistant Vice President, Legal and   Assistant   Corporate    Secretary at a regional insurance and financial services company. She has provided legal services in the areas of commercial and civil law, and corporate secretarial services and administration at an investment brokerage firm. She also has extensive litigation experience in banking, insurance and commercial law at the Civil Bar. She has extensive experience in the areas of legal and regulatory matters and Corporate Governance. Ms. Seepersad is currently the General Counsel and Corporate Secretary of the Trinidad and Tobago Unit Trust Corporation.
Her education includes an LLB (Honours) from The University of the West Indies and a Certificate of Legal Education from the Hugh Wooding Law School.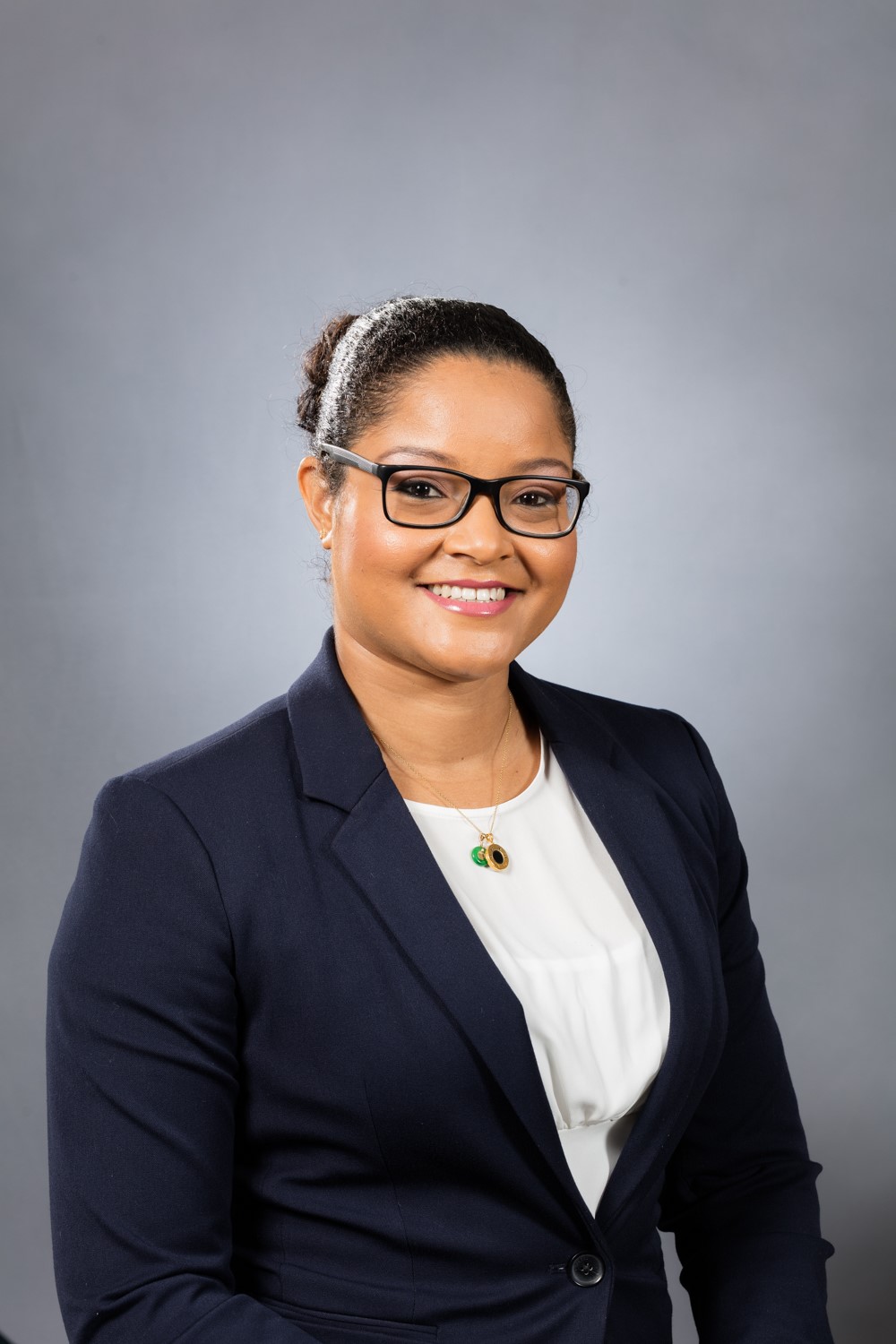 Mrs. Sarah Scoon
Mrs. Scoon holds a M.Sc. in Construction Management and a B.Sc. in Civil Engineering. She has over 16 years experience in the public and private sector construction industry. Mrs. Scoon is currently employed as the Divisional Manager, Construction and Engineering at the Urban Development Corporation of Trinidad and Tobago Limited where she leads the construction of over 100 multi-million dollar projects in both Trinidad and Tobago.
Mrs. Scoon spent all of her professional career in the construction industry, starting as a project site engineer and progressing to the head of the Construction Division of Trinidad's leading public sector developer. She is keen on the growth of the industry and the development of Trinidad and Tobago.
Mrs. Scoon strongly believes in the importance of giving back to the community and is committed to several personal endeavours focused on philanthropy in Trinidad and Tobago.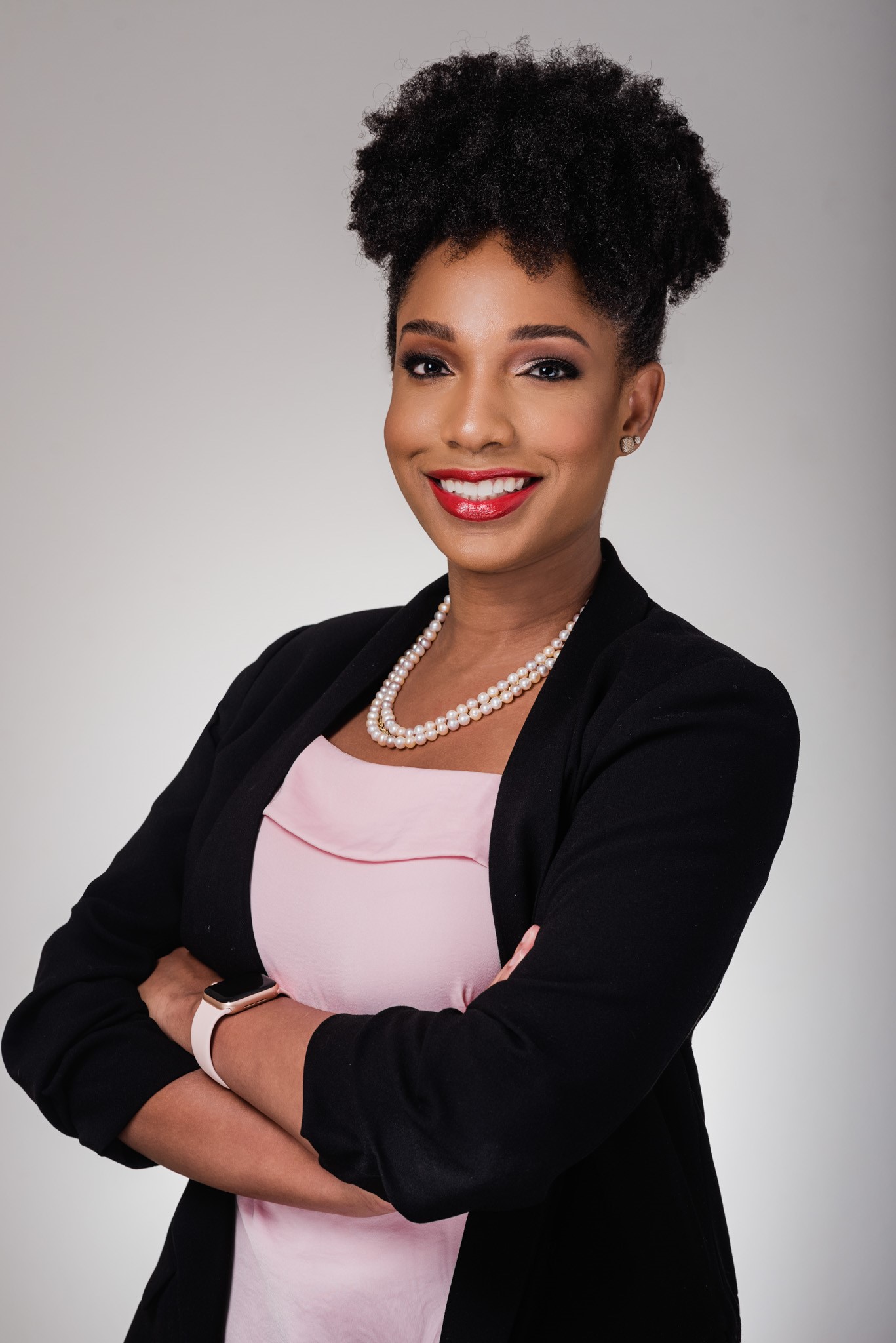 Ms. Kathryn Christopher
Ms. Kathryn Christopher is a Corporate and Commercial lawyer with local and regional multi sector experience spanning retail and distribution, automotive, energy and gases and financial services.
She has had experience in litigation and has extensive regional and international experience in mergers and acquisitions, corporate and commercial law and compliance. She has served as legal counsel to both of the Caribbean's largest conglomerates, the ANSA McAL Group of Companies and the Massy Group, and in this regard has provided advice to businesses in Barbados, Jamaica, St. Lucia, St. Vincent, Guyana and Miami.
Ms. Christopher is also passionate about mentorship and community-based activism. She is a former Curator (Chair) of the Global Shapers Port of Spain Hub. The Global Shapers Community is a global non-profit initiative of the World Economic Forum, focused on empowering young persons to self-organise in order to create projects that address the needs of their communities.  She has also served as a mentor to children in care with the Heroes' Foundation's Big Brothers/Sisters programme. She has provided legal services to a local NGO focused on education, organising and policy reform around women's rights and gender justice. In this capacity, she also provided legal input to written submissions to the Joint Select Committee on the Human Rights Inquiry into Sexual Harassment in the workplace.
Ms. Christopher holds a Legal Education Certificate from the Hugh Wooding Law School and a Bachelor of Laws degree from the University of the West Indies Cave Hill Barbados. She has also received training in corporate governance, strategy and finance, and leadership.